LogOX Company Values
Along with our commitment to support the revitalization of our manufacturing industry by only making and selling American made products, we believe in doing our part to be good stewards of the environment and responsible members of our community. We are proud to be an SBA Certified WOSB.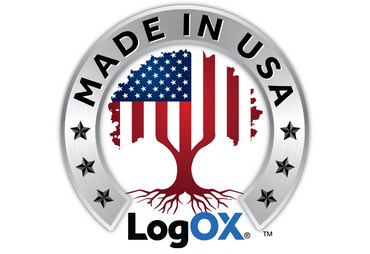 100% Made in USA
"American Tools for Woodsmen" isn't just our slogan, it's an ironclad promise that the tools that you buy from our website will be high quality and made here in the USA. For too long American companies have sought profits by any means through offshoring American jobs and exploiting cheap labor and lax environmental protections in countries overseas. We're NOT one of those companies. We believe in using skilled American craftsmen and women to manufacture our LogOX products for a fair wage in safe and environmentally responsible factories in America.

Military, Veteran, Law Enforcement, First Responder Discount
As a company co-founded by US Army Special Operations and Operation Enduring Freedom (Afghanistan) Veteran, through a partnership with GovX we are proud to provide a year round 10% discount on all LogOX brand products to the heroic men and women who selflessly serve our nation and our communities every day. If you qualify, click the GovX button in the cart to verify your credentials and use the one time use coupon at checkout.

Every Order Plants One Tree
Trees are our business, and with every purchase from our website we're doing our part to make sure there's plenty more of them for everyone. We've partnered with the non-profit organization Tree-Nation to plant one tree in your name every time you place an order with us. These trees are planted around the world in some of the most deforested locations for maximum impact. After you place an order, you'll receive a separate email with a certificate detailing the type of tree you've planted, satellite imagery of where it's been planted, and the projected environmental and community impact it will have. To learn more about this initiative, watch the video and click the link below visit our "online forest."
Read More